Driver
Co-Driver
Country
Vehicle
Team Name
Targa 2 Caged
Jim Turner
TBA
USA
TBA
TBA
Dave Wellington
Leanne Junnila
USA
2017 Ford Fiesta
Savage Rallysport
TARGA 1 NON-CAGED
Carson Scheller
TBA
USA
2002 Audi A6
John Hume Sr
Craig MacMullen & Randy Probst
CA
2013 Mini GP
Hume Media Inc.
Steve Davies
Wayne Lorenzen
CA
2017 Porsche 911 C4
Dream Drive
Sam Marshall
Rick Marshall
USA
2016 Subaru STI
M2 Strategies
Justin Crant
Erin Crant
CA
2009 BMW 135
Husband and Wife Racing
TARGA GRAND TOURING
Satish Gopalkrishnan
Savera D'Souza
USA
2023 Mercedes Benz GLA 45 AMG
Martin Pond
Christopher Seiwald
CA
1980 Mercury Zephyr
Tidewater Tire Racing
TARGA TOUR
Edison Wiltshire
Olivia Wiltshire-Ryan
CA
2008 Subaru Outback
Faster Pastor
Myles McGovern
Catherine McGovern
CA
2014 Audi R8
Corey Finkelstein
Tom Pokorny
CA
something interesting
The Eh! Team
John Hume Jr
Ron Bartleet
CA

2021 Mini GP
Hume
Mike Davenport
Mark Winterburn
CA
2004 Chev Monte Carlo SS Supercharged
BAMBINA
Joel Howgate
TBA
CA
TBA
Gordon Maxwell
Justin Gatehouse
CA
2008 Mitsubishi Evolution GSR
Maxzen Racing
Ryan Grant
Stanley Grant
CA
Dodge Challenger
Travis Lawlor
TBA
CA
1994 Mitsubishi Lancer Evolution 2
Lawless Racing
*Updated August 29, 2023
---
Team Spotlight:
Team: Hume Media
Driver: John Hume
Co-driver: Craig MacMullen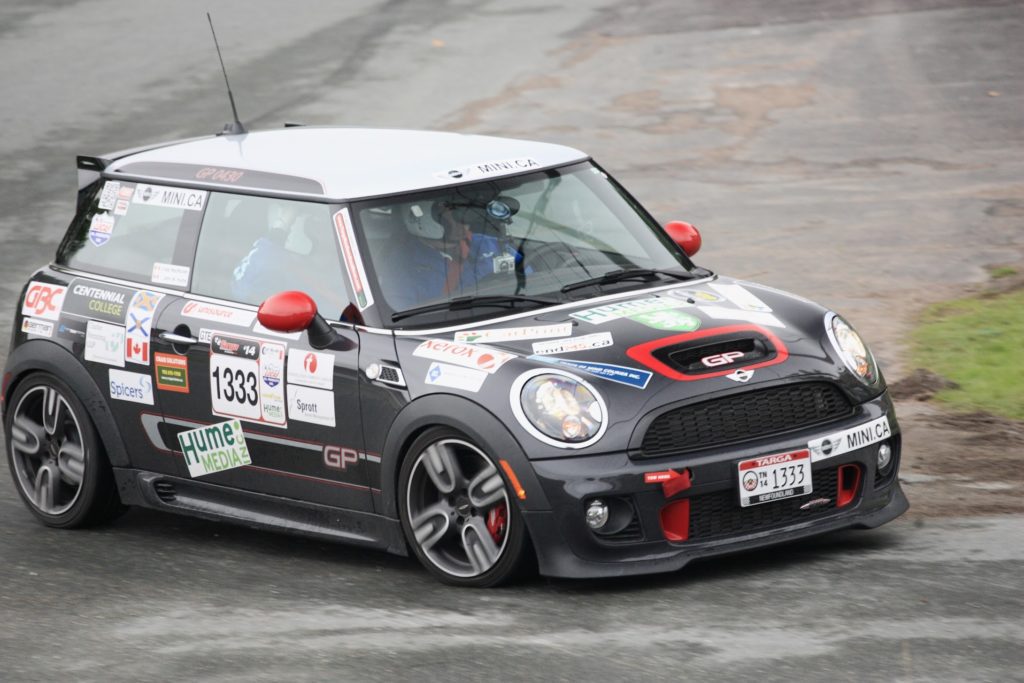 We are thrilled to share the news that the legendary John Hume will once again grace us with his presence at the 2023 Targa Newfoundland! John has been an integral part of our event since 2009 and is a beloved figure in the Targa community.
A staunch supporter of our race, John has gone above and beyond to show his dedication to our cause. In fact, back in 2015, he led a team of four cars in the Targa Newfoundland, proving his unwavering commitment to this exhilarating race.
This year, John and his team at Hume Media are gearing up to participate in the Targa with a noble cause in mind. They will be racing to raise awareness and funds for the Red Door Shelter and Ernestine's Women's Shelter, two remarkable organizations that provide essential services to vulnerable women and families in need.
Accompanying John on this exciting journey is his trusted navigator, Craig MacMullen, who has been by his side for many thrilling races over the years.
We cannot wait to see what John and his team have in store for us at the 2023 Targa Newfoundland. Join us in welcoming back this incredible competitor and supporter of our event!
---
Team: Team Hume
Driver: John Hume Jr.
Co-driver: Ron Bartleet
Welcome Team Hume in their 2021 Mini GP in the Targa Tour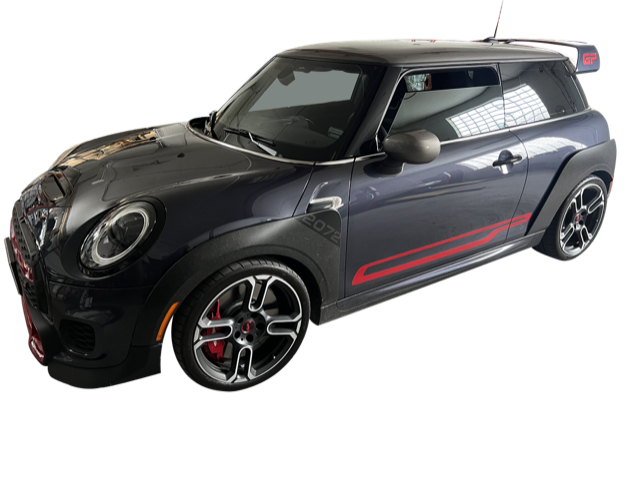 One of our esteemed competitors, known for their unwavering support of fellow team members, has decided to take their passion for the Grand Tour to a whole new level. They're joining us for an extraordinary non-competitive drive that promises to be nothing short of spectacular!
In the spirit of camaraderie and adventure, this incredible team member has embraced the idea of embarking on an unforgettable journey alongside their fellow enthusiasts. We couldn't be more thrilled to witness their dedication to the Targa Newfoundland experience!
Their goal for the 2023 Targa Newfouldland is to complete each stage without breaking the Mini. We're also delighted to announce that Team Hume has pledged to support The Red Door Family Shelter in Toronto Ontario Canada to make a difference in their community.
Looking back on their remarkable journey, there's one standout memory that fills their heart with joy: that triumphant moment when they clinched 1st place in their division after years of unwavering dedication. It's a testament to their tenacity and love for the sport!
So, fellow Targa Newfoundland enthusiasts, let's rally behind Team Hume as they embark on this thrilling adventure. Get ready for an epic Grand Tour experience like no other!
---
Team: Satish & Savera
Driver: Satish Gopalkrishnan
Co-driver: Savera D'Souza
Vehicle: 2023 Mercedes-Benz GLA 45 AMG
Welcome SATISH AND SAVERA and their 2023 Mercedes Benz GLA 45 AMG to the 2023 Targa Newfoundland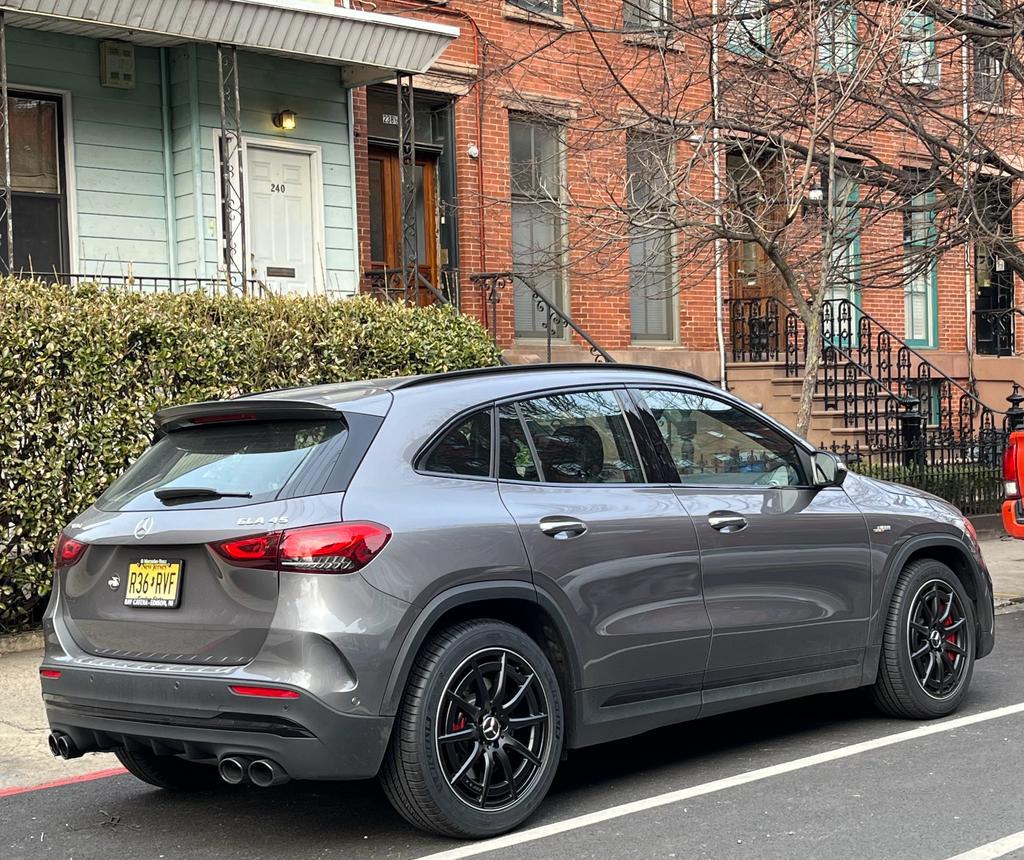 Get ready to witness the incredible journey of this remarkable team at Targa Newfoundland!
Thirteen years ago, their TSD rallying adventure commenced in India, instantly igniting a deep passion for the sport. From traversing dusty plains to conquering desert dunes and even challenging the mighty Himalayas, they emerged as the victorious 2012 Indian National TSD Rally Champions!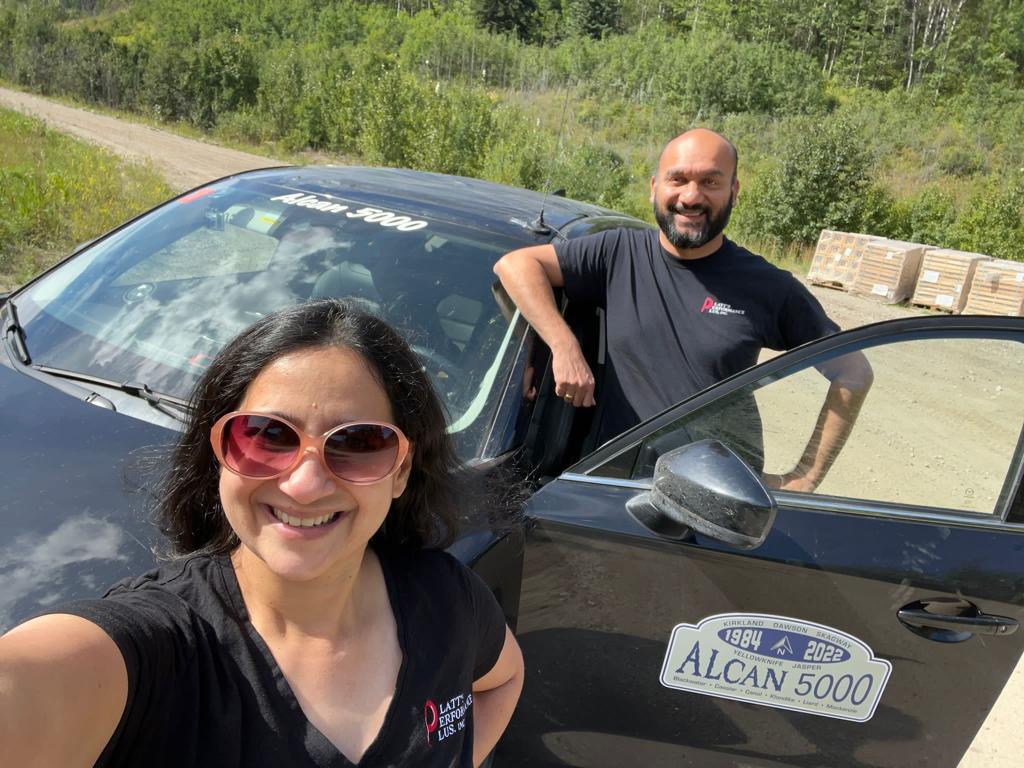 In 2014, they relocated to the United States, where they discovered the exhilarating world of high precision and millisecond accuracy in rallying. As avid participants in the SCCA RoadRally series, they have clinched multiple national championships in their class, showcasing their exceptional skills on the road!
Now, their sights are set on the ultimate challenge: closed-stage, high-speed TSD rallying at Targa Newfoundland! Watch as they push their GLA C45 to the limit and unleash their unwavering passion on these thrilling roads!
---
Team: M2 Strategies
Driver: Sam Marshall
Co-driver: Rick Marshall
Vehicle: 2016 Subaru STI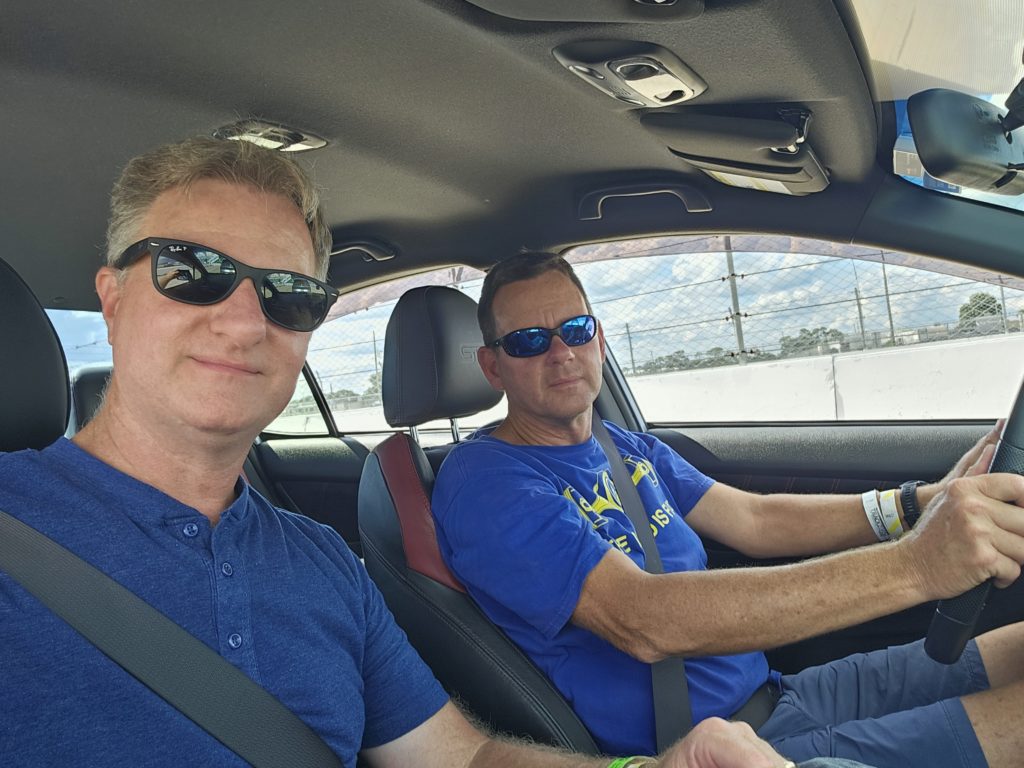 Welcome Rick and Sam, hailing all the way from sunny Florida, USA! 🌴🇺🇸
After an unforgettable family reunion in St. John's, Trinity, and Ireland's Eye, Rick stumbled across Targa Newfoundland while browsing online. Instantly captivated, both brothers knew they had to embark on this thrilling adventure, creating the perfect excuse for another journey to beautiful Newfoundland. 🚗✨ Not only will they reunite with cherished family and old friends, but they'll also forge lifelong connections with the remarkable Targa Community! 🤝🌍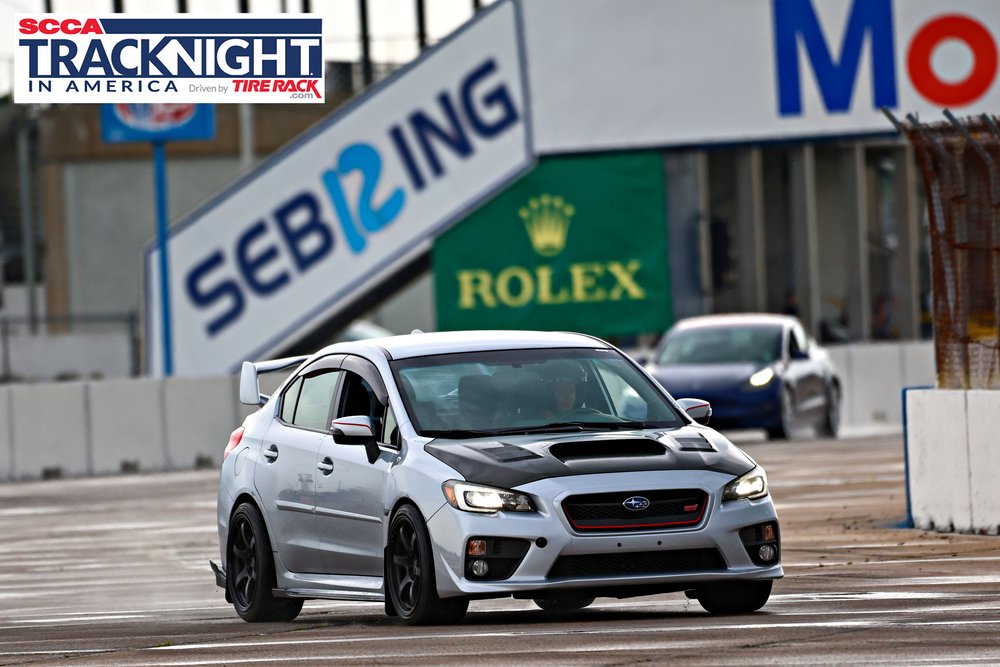 ---
The Fastor Pastor is back!!!
Driver: Edison Wiltshire
Co-driver: Olivia Wiltshire-Ryan
Vehicle: 2008 Subaru Outback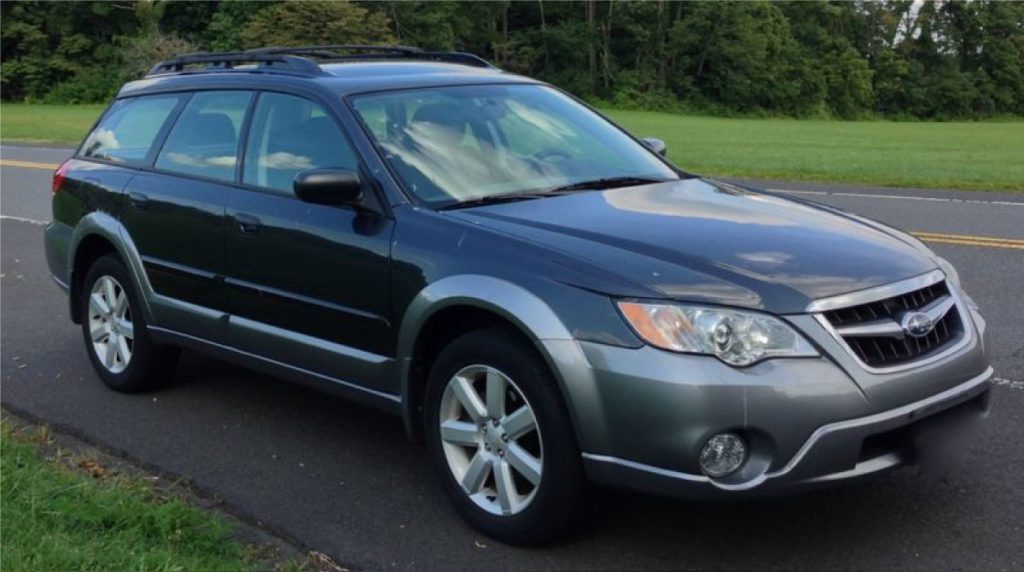 Get ready for an electrifying ride at the 2023 Targa Newfoundland as the legendary speedster, Edison Wiltshire, gears up for another epic race with a new teammate by his side. This time, Edison's spirited granddaughter, Olivia, will be joining him as his trusty navigator, adding an exciting twist to their high-octane adventure.
Edison Wiltshire, affectionately known as the "Faster Pastor," has been a familiar face in the Targa Newfoundland racing scene for years. When he's not preaching, he's revving his engine and leaving competitors in the dust. Hailing from Clarenville, Newfoundland, Edison has captured the hearts of fans with his love for speed and his strong spiritual values.
Together with his supportive wife, Margo, Edison has participated in every single Targa Newfoundland race, proving that they're a force to be reckoned with. They've tackled the challenging roads of Newfoundland in a fleet of impressive Citroen vehicles, including the iconic Citroen Traction Avant and the Citroen DS Sedan.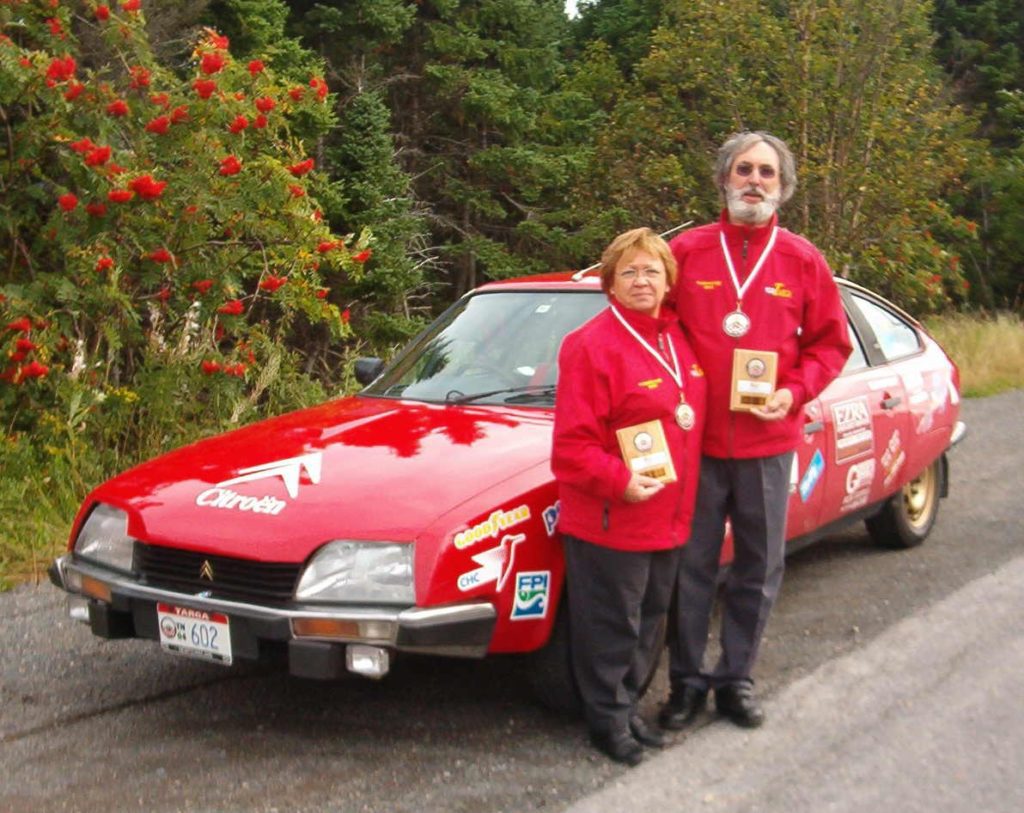 The Faster Pastor surprised everyone by trading his Citroens for a Porsche, a sleek machine that took their racing prowess to new heights. Edison and Margo's friendly and welcoming demeanour have made them beloved figures in the Targa Newfoundland community, offering comfort and support to fellow racers.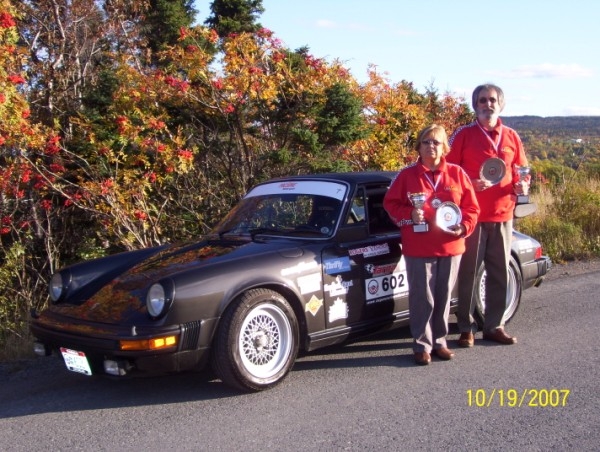 But it's not just the thrill of the race that makes Edison stand out. In a true testament to his multitasking abilities, the Faster Pastor has even performed weddings during the Targa Newfoundland! Midway through the intense competition, Edison took a break to unite a couple in matrimony, with all the competitors joining in the celebration. It's this kind of extraordinary spirit that sets him apart and endears him to all who know him.
Now, in an exhilarating twist, Edison's vivacious granddaughter, Olivia, steps into the passenger seat as his navigator. This young and spirited addition brings fresh energy to their racing legacy. With Edison's seasoned expertise and Olivia's youthful enthusiasm, their collaboration promises an adrenaline-fueled journey through Newfoundland's treacherous roads.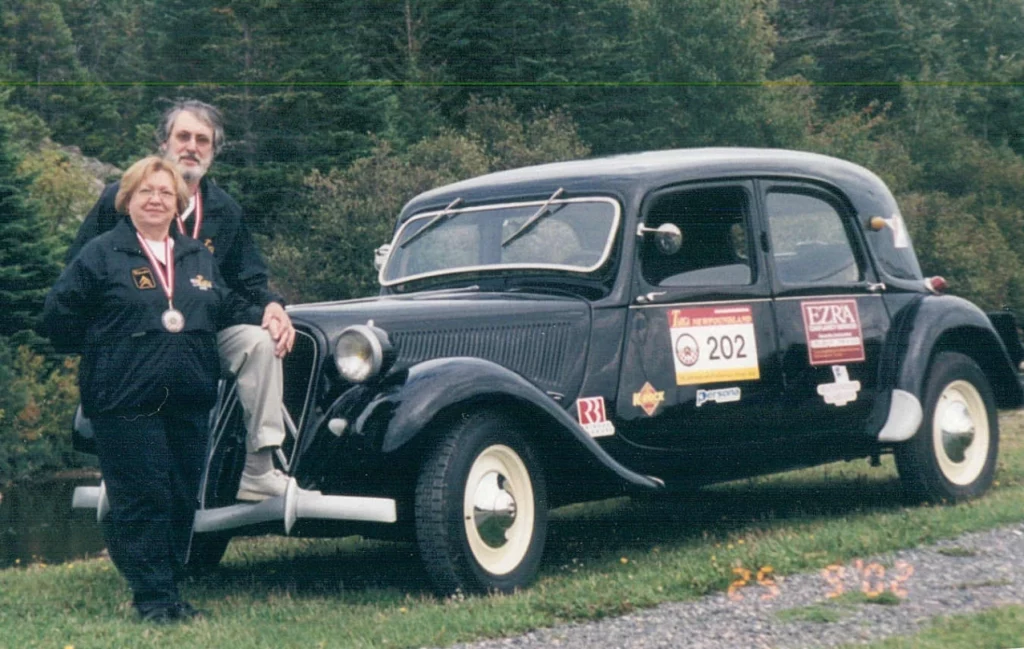 As the 2023 Targa Newfoundland approaches, the Faster Pastor and Lily embark on a thrilling chapter, determined to conquer the race and raise awareness for mental health along the way.
---
Team: Savage Rallysport
Driver: Dave Wallingford
Co-driver: Leanne Junnila
Vehicle: 2017 Ford Fiesta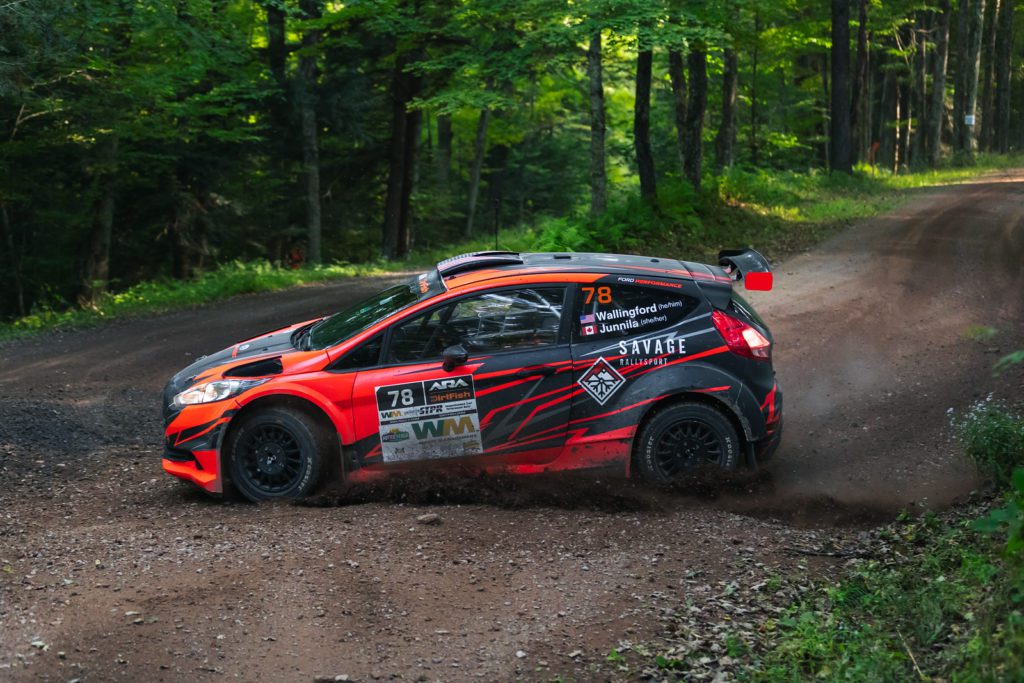 Joining alongside fellow competitors, the Savage Rallysport team is ready to conquer the race in their 2017 Ford Fiesta. Targa Newfoundland has always been a dream for this passionate team since their racing journey began. But they aren't just in it for the thrill.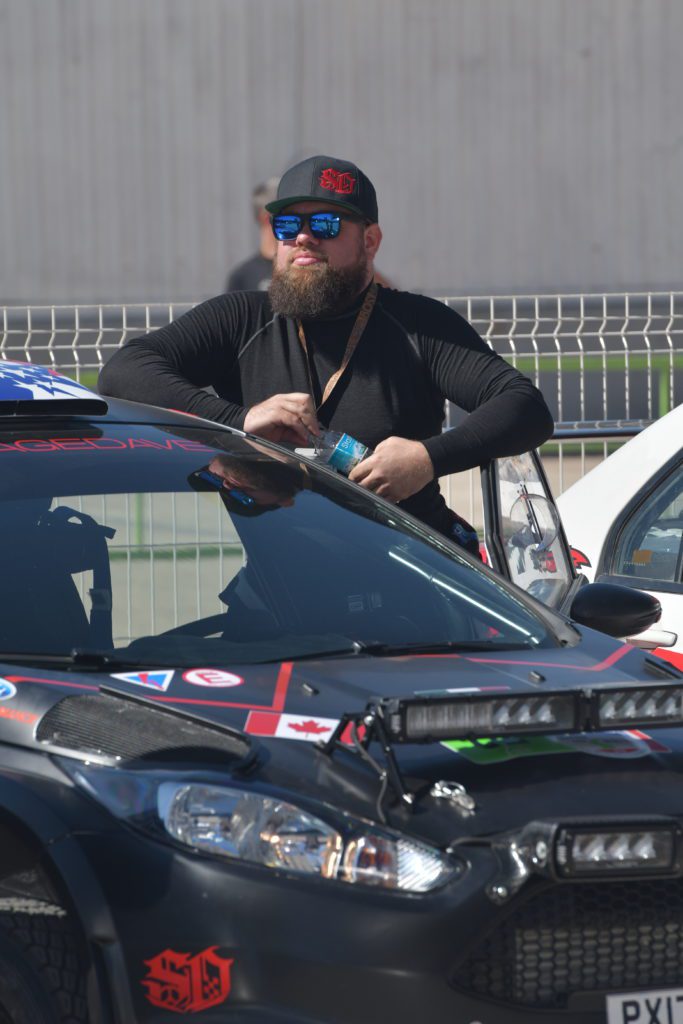 They are proud supporters of the Wheels2Wheels Racing Foundation, which empowers individuals with spinal cord injuries to embrace the excitement of racing.
Their mission? To clinch victory!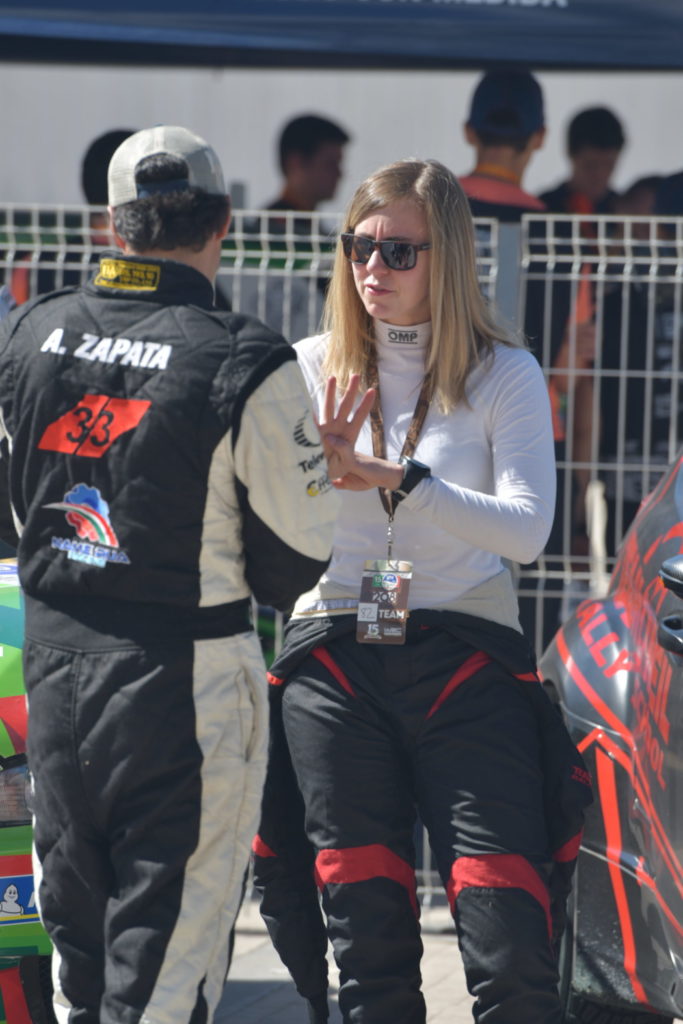 Get ready to witness their fierce determination and unwavering spirit on the Targa Newfoundland stage!
---
Team: Tidewater Tire Racing
Driver: Martin Pond
Co-driver: Christopher Seiwald
Vehicle: 1980 Mercury Zephyr Wagon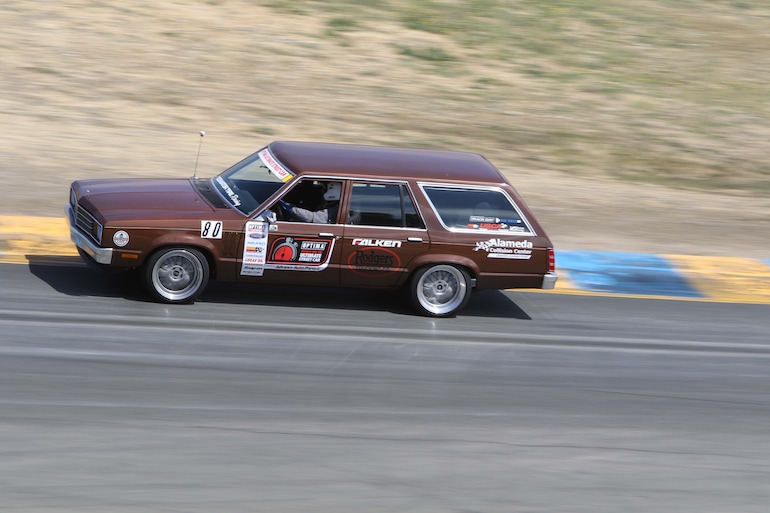 These gearheads are no strangers to the Targa Newfoundland scene. In 2018, they left a lasting impression, roaring into the competition and tying for a spectacular 2nd place with the Hume team! Talk about a nail-biting race!
Now, fast forward to today, and the anticipation is electric! Team TideWaterTire Racing has been eagerly awaiting their return to Targa Newfoundland, and we can't wait to see them tear up those legendary roads again!
When asked about their favourite memories from past Targa competitions, they couldn't help but beam with excitement. Driving through the picturesque village of Brigus holds a special place in their hearts. The stunning scenery combined with the adrenaline of the race has created memories to last a lifetime!
So, as we eagerly await the 2023 Targa Newfoundland, let's cheer on Team Tidewater Tire Racing and their trusty 1980 Mercury Zephyr Wagon! Let's show them the support they deserve as they prepare to hit the road, tackle the challenges, and forge new memories on this incredible adventure!
---
Team: Lawless Racing
Driver: Travis Lawlor
Co-driver: TBA
Vehicle: 1994 Mitsubishi Lancer Evolution 2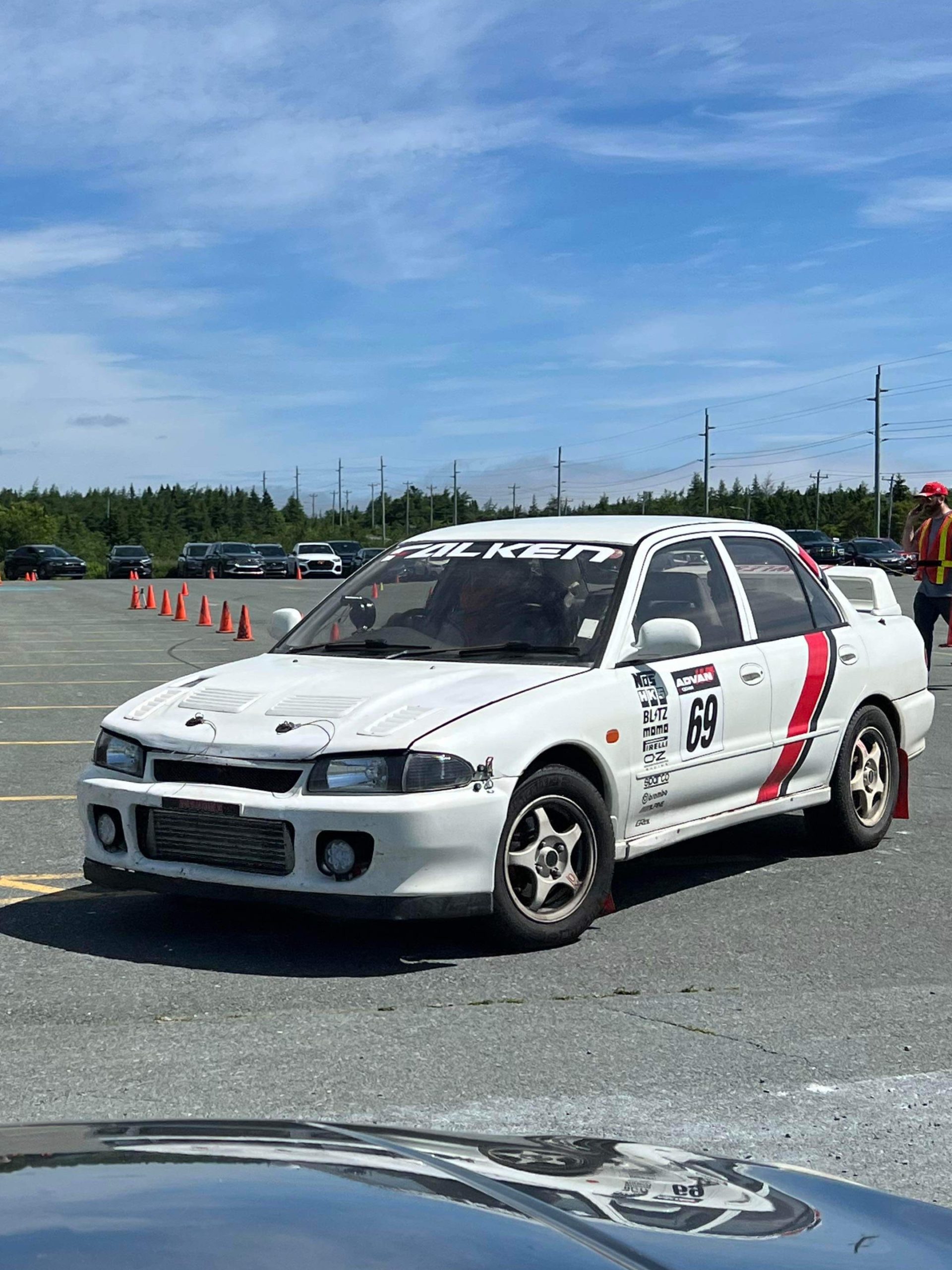 We are thrilled to introduce Lawless Racing, the newest entry in the adrenaline-pumping Targa Newfoundland 2023!
Let's take a moment to get to know this incredible team and their exciting journey ahead! Travis Lalor, the skilled driver of Lawless Racing, revealed that his fascination with Targa goes way back to his childhood!
From a young age, he has been captivated by the thrilling races and incredible atmosphere surrounding this event. Now, he's living his dream by becoming a part of this high-octane action!
Travis Lalor and the Lawless Racing team are all about pursuing their racing dreams, but they also want to make a difference! Although they might not be officially supporting a charity this time, their passion and dedication to racing will undoubtedly inspire others to follow their dreams as well!
If you're as excited as we are about Lawless Racing's journey in the Targa Newfoundland 2023, be sure to stay updated on Travis's social media channel: @lawlessteamracing
Let's rally together to cheer on Lawless Racing as they take on the challenging Targa Newfoundland 2023! We can't wait to see their 1994 Mitsubishi Lancer Evolution 2 zooming through those winding roads!
---
Team: Maxzen Racing
Driver: Gordon Maxwell
Co-driver: Justin Gatehouse
Vehicle: 2008 Mitsubishi Evolution GSR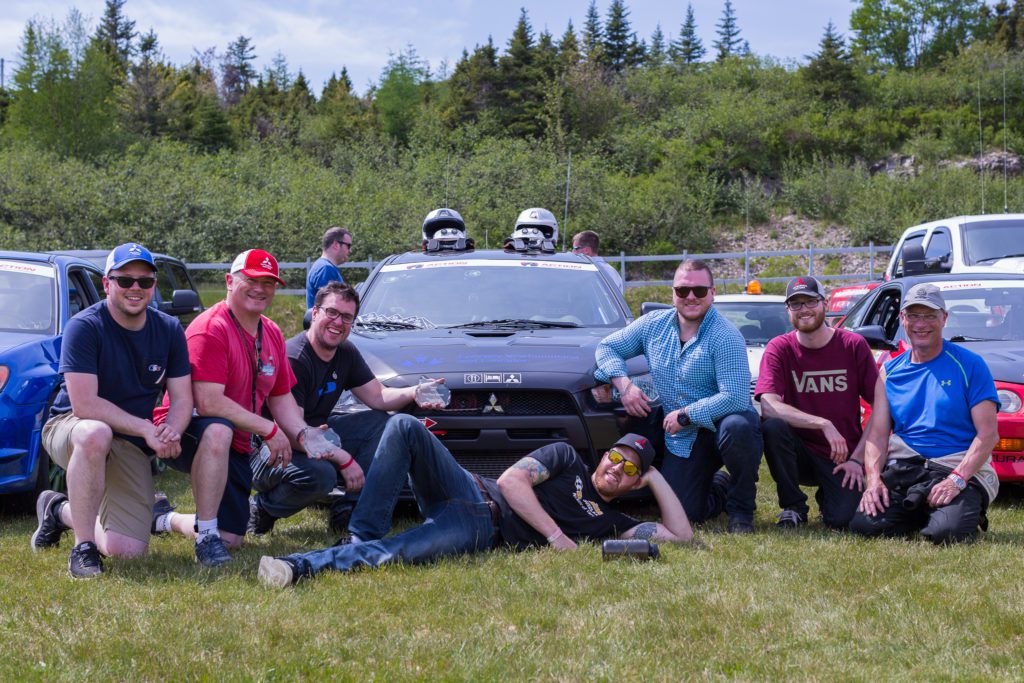 This dynamic team is all set to conquer the challenging Targa Bambina in the Targa II class.
Local Newfoundland competitors, Maxzen Racing emerged as a grassroots motorsports team in 2015, when Gordon Maxwell and Wayne Lorenzen joined forces. Since then, their passion for motorsports has only grown, and they are eager to awaken their mighty 2008 Mitsubishi Evolution GSR, affectionately nicknamed "Leo," from its slumber since the 2019 Targa Bambina.
As they gear up for Bambina 2023, Gordon and Justin will team up to co-drive and conquer the stages together. Their journey begins with essential driver skills, practice sessions, and stage reviews on days 1 and 2, followed by the exhilarating Bambina stage days 3 and 4, spanning across St. Mary's Bay and Placentia Bay.
With determination and skill, Maxzen Racing sets its sights on achieving an unforgettable experience, prioritizing safety and controlled fun above all. And let's not forget their past victories – they have claimed triumph in the Modern Open Targa 2 Bambina AWD division in previous events!
But Maxzen Racing is not just about the thrill of racing; they have a heart for making a difference. Over the years, they have proudly raised awareness for various causes, ranging from Autism Canada to Epilepsy Newfoundland and Labrador. In 2023, they rally behind a new cause, seeking to raise awareness for Huntington disease, a genetic neurodegenerative disorder.
So, join the spirited journey of Maxzen Racing as they blaze through Targa Newfoundland, leaving a trail of excitement and support for a worthy cause in their wake.
---
Team: The Eh! Team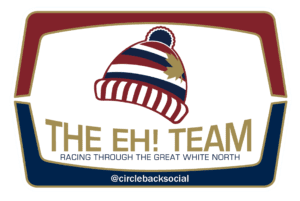 Driver: Corey Finkelstein
Co-driver: Tom Pokorny
Vehicle: Unknown at the moment!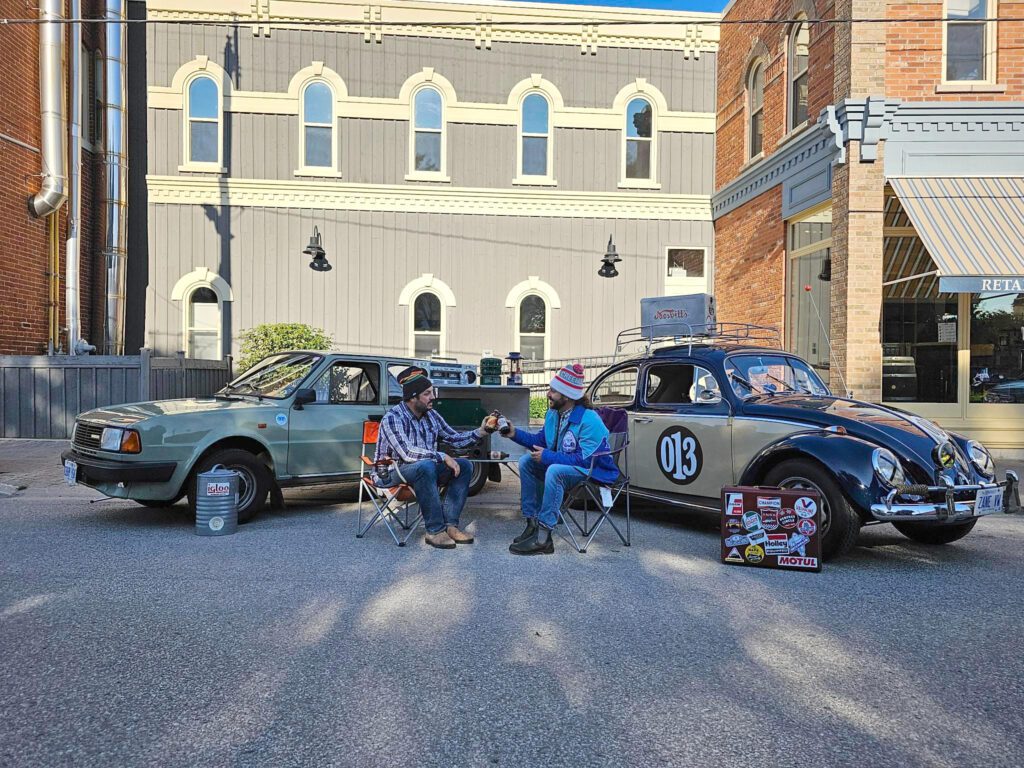 Hey, you hoser rally fans, hold onto your toques 'cause we got a pair of crazy Canucks joining the Targa Newfoundland scene – it's The Eh! Team, eh? Get ready for Corey Finkelstein and Tom Pokorny, our fearless hosers ready to take on the unknown, just like that time we tried out our uncle's homemade back bacon recipe!
So, here's the scoop, eh? These two have no clue what ride they're hitching for this wild adventure. Can you believe it? But don't let that fool ya – they got a plan! They're puttin' their friendship to the test, see if they can last a whole week together in a car without a good scrubbin', and still come out alive and smellin' like a fresh batch of poutine.
These guys got big dreams. They're talkin' barrel rolls, I tell ya – like a pair of airborne moose on the loose! But why is Corey back for more? Well, 'cause he had a blast at the 2018 Bambina, eh? The people, the accents, the food that could turn a beaver's head – and those roads? They're wilder than a beaver doin' the polka!
Keep your eyes peeled, follow their adventures on Circle Back Social & Automotive Club, and get ready for The Eh! Team to bring a whole lotta Canadian spirit to Targa Newfoundland. So, take off, eh? 🚗🍁🇨🇦
* We swear this wasn't written by a drunk chatbot
---
Check back soon. We will be announcing more competitors over the next few weeks.